Traditional textile arts today.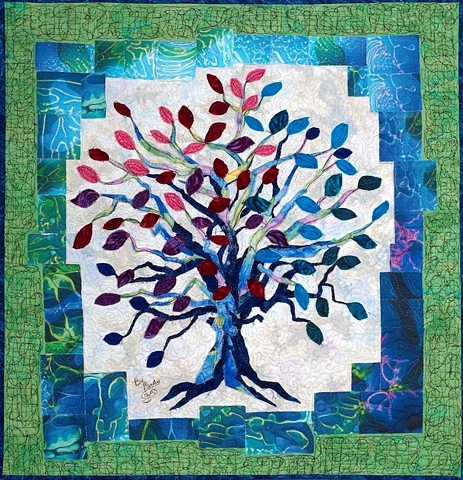 Welcome:
Welcome. Food is allowed in my gallery and the dress code is casual. So, get your beverage and snacks, relax and stay as long as you like. The gallery doors are open 24/7 and new pieces are hung often.
And please do contact me.....I look forward to receiving your comments and questions.
Mindy


Artist Statement:
As far back as my memories will reach, I have loved art in any medium……since thread, yarn and fabric were readily available to me as a child, that is where my creative experience began. Through the years the thread and fabric have evolved into a mixed media technique.